Leave the stresses of daily life and commit, as a couple, to improve your relationship. By immersing yourselves in this transformative workshop, you will overcome barriers to happiness in your emotional and sexual relationship.
You'll also enjoy luxuriant Hotel Terra in Jackson Hole, with easy access to hiking, mountain biking, golf courses, and Grand Teton National Park.
Important Announcement:
Due to COVID-19, the information provided below is a hopeful projection for Fall 2021. Should national or state health advisories discourage group gatherings in October of 2021, we will postpone the event to a later date. If postponing the retreat is necessary, you will receive a full refund. Thank you for your flexibility and understanding during these uncertain times.
The Strengthening Your Relationship and Enhancing Sexual Intimacy live workshops are both challenging and life-changing.
Join Dr. Jennifer Finlayson-Fife in late October 2021 in Jackson Hole, WY for a life- and marriage-transforming experience! This engaging workshop presents ways to understand and address difficult relationship dynamics that interfere with marital happiness and intimacy.
It will help you see your own contributions to challenging interactions, and teach you how to better self-regulate, communicate and deepen your friendship and connection. Dr. Finlayson-Fife will give you new ways to understand your challenges and tools for creating substantive change, with exceptional instruction and meaningful interactions with participants.
The Strengthening Your Relationship workshop will take place in late October 2021, a Thursday through Saturday.
The Enhancing Sexual Intimacy workshop takes place in late October, a Monday through Wednesday (with Sunday to relax and reflect between the two immersive workshops).
For maximum benefit, participants are encouraged to stay for both sessions for a focused six-day experience. If needed, participants can sign up for either one of the two segments.
Take advantage of this opportunity to interact with and get input from Dr. Finlayson-Fife over multiple days, while being immersed in an entirely new way of understanding and addressing your relationship challenges.
A lot of couples get stuck in unhappy, painful patterns in their relationships, but don't know how to truly make things better. Many people seek help, but either can't afford good input or spend lots of time and money on marriage therapies that don't get to the core of their challenges.
What is so valuable about Dr. Finlayson-Fife's Couples' Retreat is that she provides couples like you with a powerful method to make sense of and fundamentally address relationship struggles. The material gives people an entirely new way to understand what is happening in their relationship, and clarity about what they can do to change.
The complete immersion in exceptional material over multiple days is far more powerful in affecting meaningful change than most weekly therapies can provide.
WHAT'S INCLUDED IN THE RETREAT?
The Strengthening Your Relationship Workshop takes place from Thursday through Saturday in late October 2021.
A Relaxation Day takes place on the Sunday mid-retreat to give you a chance to reflect on and apply course concepts.
The Enhancing Sexual Intimacy Workshop takes place Monday through Wednesday in late October 2021.
Enjoy a gourmet lunch each workshop day, prepared by Hotel Terra's Executive Chef, Kevin Humphreys, voted locally as the "Best Chef" for 9 consecutive years.
Take home your personal notes, instructional information and exercises in the retreat instructional workbooks.
Take advantage of access to the hotel spa services, hiking, biking trails, golf courses, and Grand Teton National Park as well as downtown Jackson with romantic restaurants and acclaimed shops and nightlife, during this marriage-enhancing getaway!
COST OF TICKET
Strengthening Your Relationship 3-Day Workshop
$1797 per couple
---
Enhancing Sexual Intimacy 3-Day Workshop
$1797 per couple
---
Both Workshops (6-Day Experience)
$3197 per couple
$402 in savings!
---
Event ticket includes gourmet lunch each presentation day, as well as an instructional workbook.
Sleeping accommodations (whether at hotel Terra or in a local hotel) are priced separately.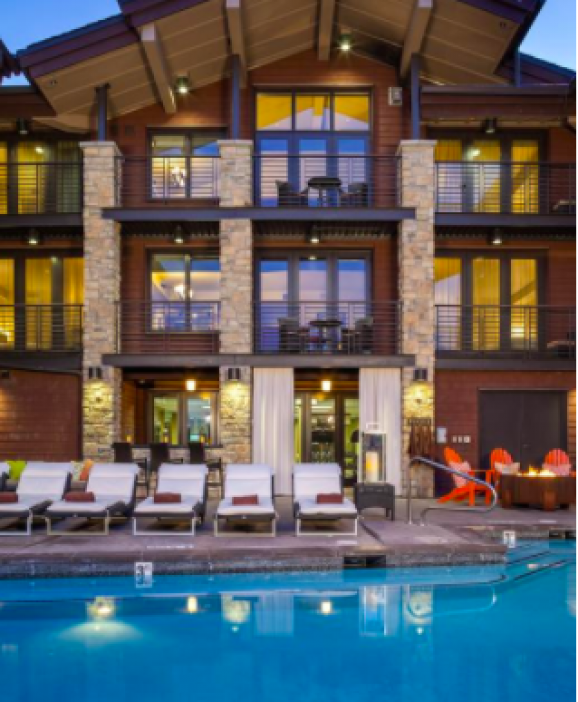 ACCOMMODATIONS
Upscale accommodations at a Discount!
Enjoy either an Urban Guest Room or Urban Studio during your stay in Jackson Hole at a discounted price. Luxuriate at the hotel spa, exercise at the hotel fitness center, and enjoy the convenience of on-site accommodations!
Arrange room reservations directly with Hotel Terra
RESERVE YOUR ROOM FOR $199/NIGHT
Room reservations will also have an additional 10% tax (subject to change) and an 8% taxable resort service fee. Reservations must be made at least 30 days prior to the event for the discounted rate (April 12, 2021).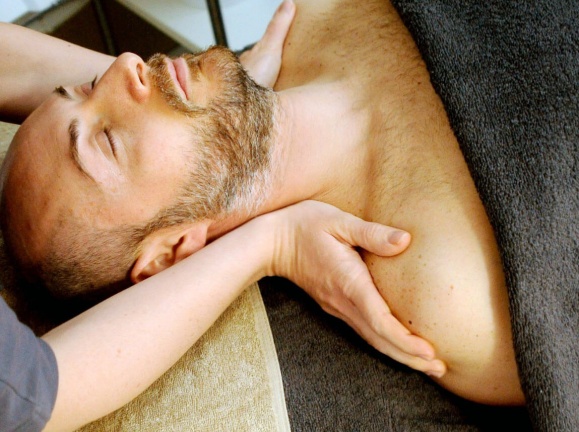 SPA
Rejuvenate your mind, body, and soul at Hotel Terra's Chill Spa. Individuals within the group who desire to make use of the spa services should make appointments direct by calling 307-739-4055.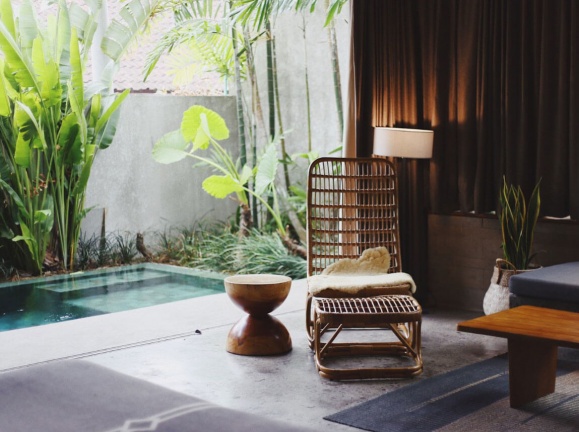 RETREAT TERMS & CONDITIONS
Tickets can be canceled for a full refund with no cancellation fee through August 15th. Between August 16th and September 1st, tickets can be canceled with a $150 cancellation fee. Between September 2nd and September 15th, tickets can be refunded with a $350 cancellation fee. No refunds after September 15th.
You will receive a full refund if CDC or State recommendations prevent the event from taking place.
Cancellations for room reservations at Hotel Terra are settled directly with the hotel.
Retreat Agenda
Thursday, October 21st
9:00 am – 10:45 am
Session 1 - The challenge of Mature Love : Exploring what it takes to create a meaningful, honest friendship in marriage.
11:00 am – 12:30 pm
Session 2 - Introducing Relational "Losing Strategies" : Understanding what we do in the face of not getting what we want in marriage. And how these instinctive responses are self-reinforcing while creating more division.
1:30 pm – 2:30 pm
Session 2 continued - Exploration of our "losing strategies" (media examples, worksheet, discussion).
2:45 pm – 4:30 pm
Session 3 - Intimacy and Self-esteem : Exploring how our relationship to ourselves impacts our relationship to an intimate partner and others. (And how our losing strategies are an expression of our relationship to ourselves).
Friday, October 22nd
9:00 am – 11:00 am
Session 4 - Boundaries and Intimacy. Exploring how our relationship to ourselves shapes the dynamics of our relationships, and how we can manage our sense of self by the way we are in relationship to others. Explore these concepts through self-reflection, video clips and discussion.
11:15 am – 12:30 pm
Session 5 - Relational Strategies of Self-Confrontation and Desire : Understand the value of honest self-evaluation and responsibility. Unhook from your partner's validation to become more trustworthy and a source of strength.
2:45 pm – 4:30 pm
Session 6 - Speaking with clarity and wisdom : Learn to address challenging issues in your relationship constructively.
Saturday, October 23rd
9:00 am – 11:00 am
Session 7 - Listening with Generosity : Learn what is valuable yet challenging about meaningful listening and learn how to do it better. Better understand the value of self-confrontation in working through relational impasses.
11:15 am – 12:30 pm
Session 7 continued : Watch Dr. Finlayson-Fife with volunteering couples work through collaborative and confrontational conversations. Learn through your own work and watching other couples how you can facilitate your growth as a couple around challenging issues.
1:30 pm – 3:00 pm
Session 8 - The Art of Cherishing and Choosing : Learn how to foster ongoing development and joy in your relationship by choosing it more deliberately. This includes living in a mindset of proactive appreciation of your spouse's virtues as well as bringing your best to your marriage as a function of personal integrity.
Monday, October 25th
9:00 am – 11:00 am
Session 1 - Sexuality and Dissatisfaction : Exploring meaning and its impact on sex and desire.
11:15 am – 12:30 pm
Session 2 - Psychological and Cultural Roadblocks to Sexual Desire : Unpacking meanings that undermine sexual development and peace while understanding a purer theology of the body, love, and desire.
2:45 pm – 4:30 pm
Session 3 - Relational Roadblocks : Intimacy and the tension between love and desire in marriage, and the related human tension between interpersonal dependency and autonomy.
Tuesday, October 26th
9:00 am – 11:00 am
Session 4 - Understanding the Process of Psychological Maturation and it's Relationship to the Capacity For Intimacy : Through discussion and exercises, understand your own challenges with psychological differentiation and how this impacts your capacity for love and desire.
11:15 am – 12:30 pm
Session 5 - Developing Your Capacity to Love and Desire : Through self reflection and conversation, see the places that your ability to know and be known is limited and how you can become more capable of honest, intimate partnership.
1:30 pm – 4:30 pm
Session 6 - Communication in Sex and Sex as Communication : Through discussion and exercises, better understand what you are communicating through sex and how this communication impacts desire and connection. Learn how to do your part in creating a richer, more desirable conversation.
Wednesday, October 27th
9:00 am – 11:00 am
Session 7 - Understanding Fantasy, Novelty, and Sexual Development : Learn the difference between vertical and horizontal eroticism, make sense of pornography, compulsivity and intimate deception.
11:15 am – 12:30 pm
Session 8 - Cultivating Eroticism and the Sacredness of Intimate Sex : Learn what intimate eroticism is and how you can create sexual novelty that is about depth transparency, and knowing love.
1:30 pm – 2:45 pm
Session 8 continued and conclusions.
Reviews From Retreat Participants
My husband and I attended last October. Beautiful insights. Excellent dialogue. Growth as an individual and as a couple. SO AMAZING! If you are thinking of going...DO IT. My husband and I are hearts full GRATEFUL towards Jennifer! (And if you're thinking 'I'll just purchase the course online' --True, you can do that. You can learn from JFF that way, too. But this time together, away from the regulars of life, is as they say, PRICELESS)."

"We loved the venue and accommodations. Hotel Terra was great! Jennifer was personable, professional, and spot-on when it came to presenting, teaching, answering questions, gauging the time, and giving helpful and applicable examples. These courses are game changers in all the BEST ways."

"My husband and I attended your week long couples' workshop in SLC last August. I just wanted to write and tell you that it has completely changed our marriage. We had tried therapy and self-help books unsuccessfully and seriously considered separation, but your course entirely changed our perspectives and helped us truly face ourselves and our destructive habits. We still have things to learn, but we have come so far as a couple and it is largely due to you and the principles you taught us. We just want to say how grateful we are. ... "

Thank you for teaching this class. We had a wonderful experience with both the "Strengthening Your Relationship" and the "Enhancing Sexuality" courses. I found the assignments particularly helpful. Going through them allowed me to process what I learned in the classes and apply it to myself. Doing that helped me identify a lot of things I need to confront to improve my relationship to my own sexuality and my sexual connection with my husband. I feel like I'm leaving the course with tools in my tool box to deal with my avoidance of sex, a problem I now see more clearly.

I've been meaning to write and thank you for both of your classes. ... I can honestly say that your classes have invigorated and reinvented our marriage. Both of us have been happier than we've been in years --- probably the happiest we've ever been. Our daughter said to me recently that she noticed that my husband and I have been so much more positive and happy. I cannot tell you how wonderful this all is! Just know that you are doing really good, important, lasting work! Thank you so much

"I want to thank you for your courses. I think you are absolutely brilliant. I have been doing a lot of research and counseling and reading, and your perspective has been the most helpful to me "